Garmin Striker Cast GPS
CASTABLE SONAR TURNS PHONES INTO FISHFINDERS
Easily find and catch more fish with the durable STRIKER Cast GPS sonar device. Just cast it out, and reel it back in to view sonar with a 60 metre castable range via an app display on your smartphone or tablet.
Why guess where to find fish? Easy-to-read sonar shows exactly where they are.
Pair with the free app to stream and view sonar on Apple® or Android™ mobile devices.
Setup is quick and easy. You'll be ready to go fishing in minutes.
Cast far, fish deep. Sonar connects and streams wirelessly up to 60 metres.
Built-in GPS lets you create your own Quickdraw maps with 0.3 metre contours.
Get out and stay out — with 10+ hours of rechargeable battery life1.
Live streaming sonar lets you see where the big fish are.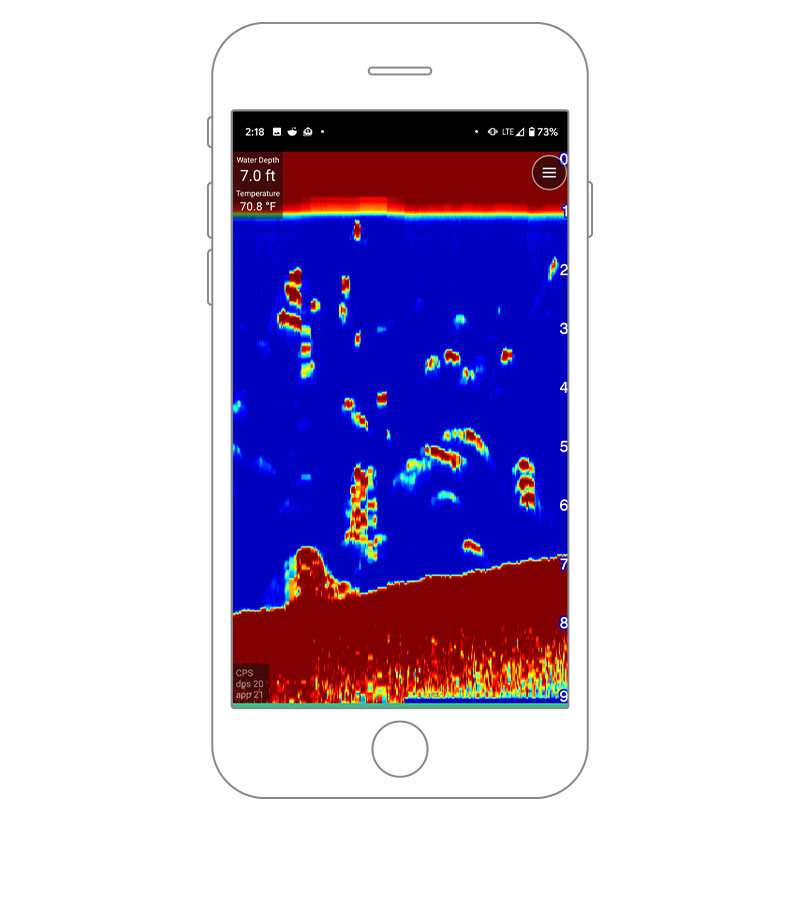 SONAR MADE SIMPLE
Easy-to-use STRIKER Cast device streams and displays sonar on a simple phone app interface. Setup is a snap. And scans of fish and structure locations are easy to interpret.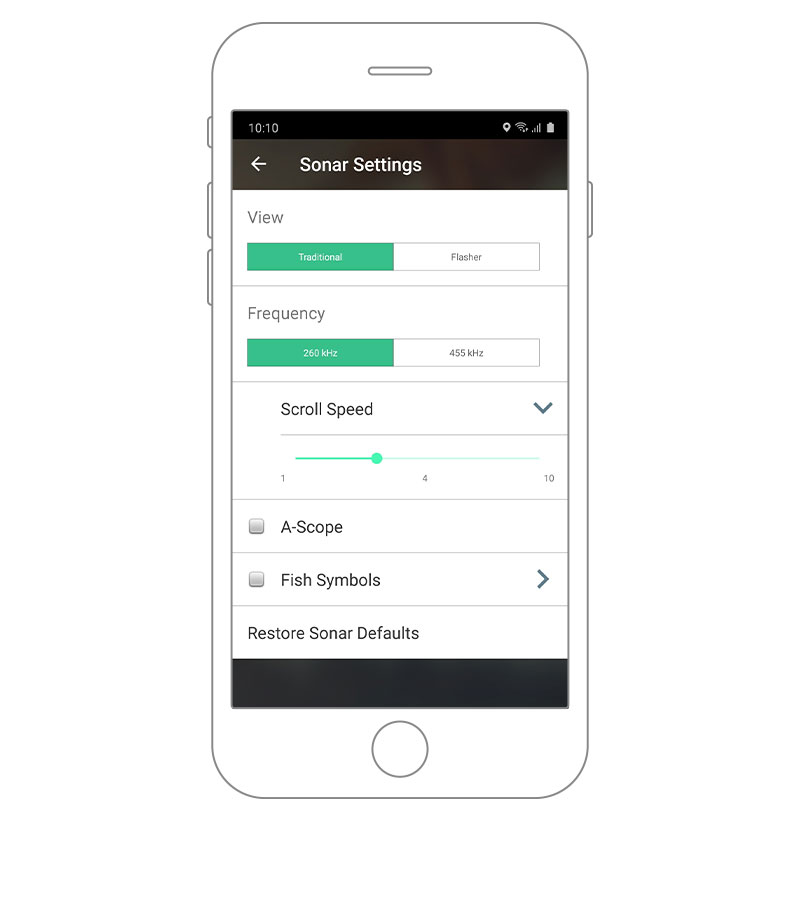 THREE STEPS TO START
Download the free app for your Apple or Android smart devices. Pair it with the STRIKER Cast sonar unit. Now go fishing.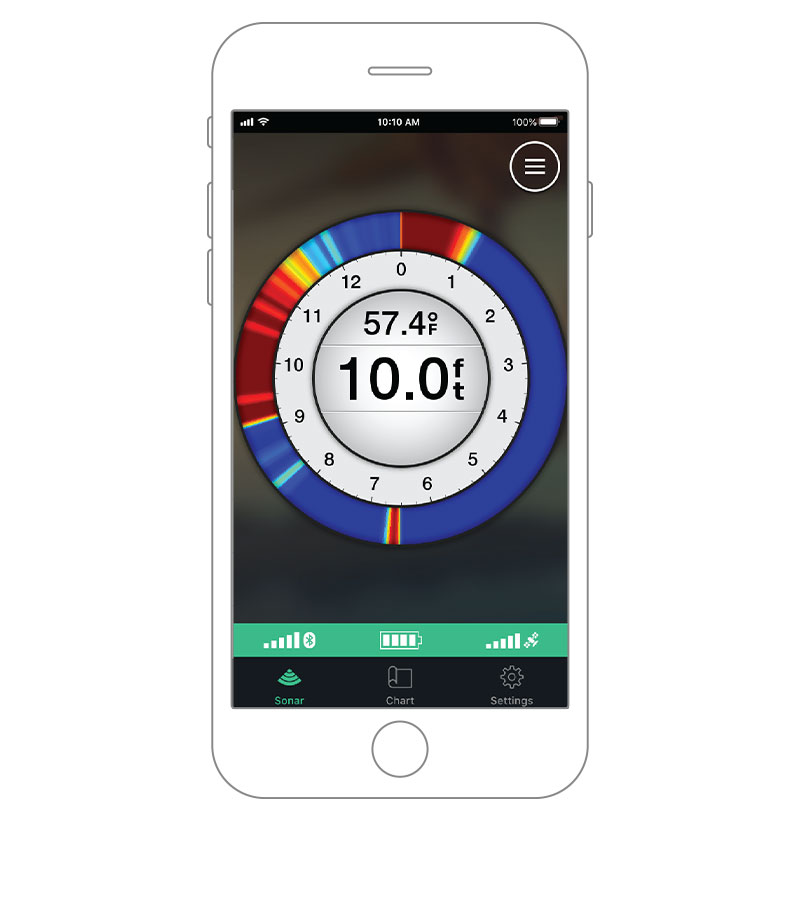 ANY WATER WILL DO
STRIKER Cast GPS sonar works in freshwater or saltwater (and even for ice fishing) to show you fish and structure in crisp detail. You can use it to check water temperature as well.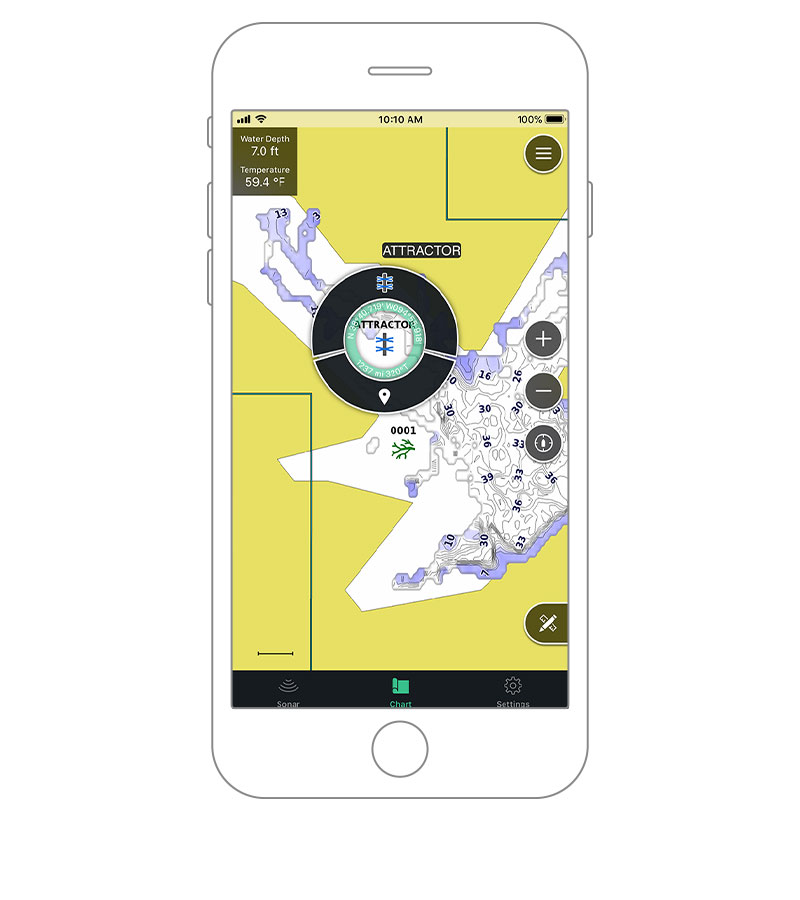 GPS FOR CUSTOM MAPS
Built-in GPS provides the ability to create custom Quickdraw fishing maps with 0.3 metre contours, so you can remember (and maybe share) where you found that great fishing spot.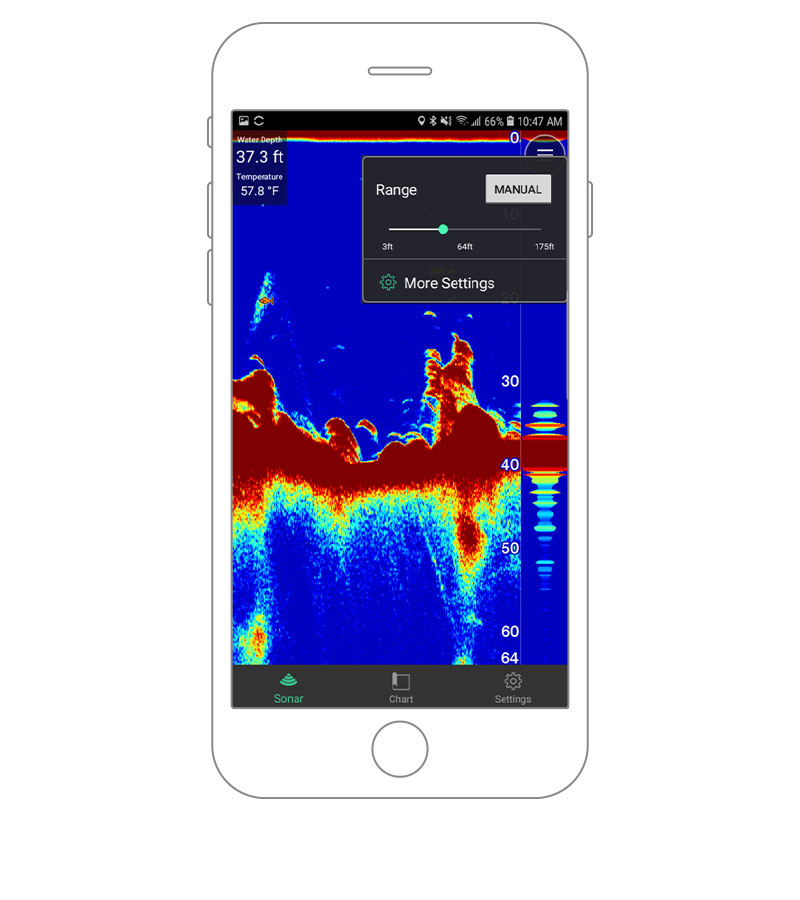 SONAR MODES
Select from easy-to-interpret traditional 2-D sonar and ice fishing flasher modes, with setting adjustments for gain, range and more.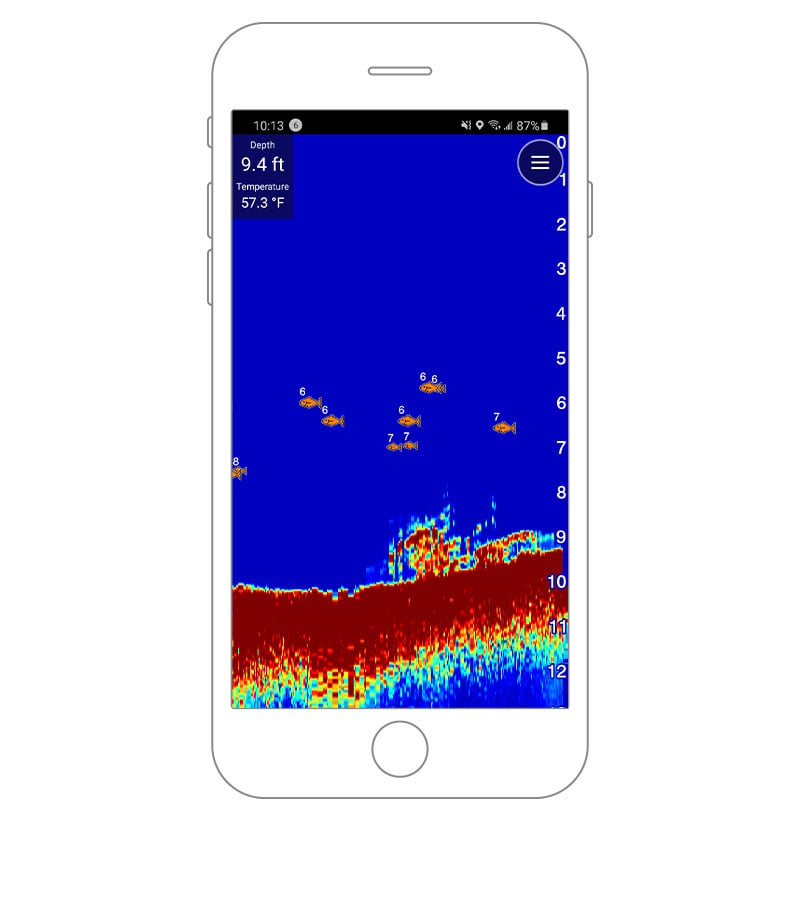 FISH ICONS
To make using sonar even simpler, turn on fish icons to view graphic images of fish targets and their depth readings, so you'll know exactly where to drop your line.
See the difference Garmin quality makes.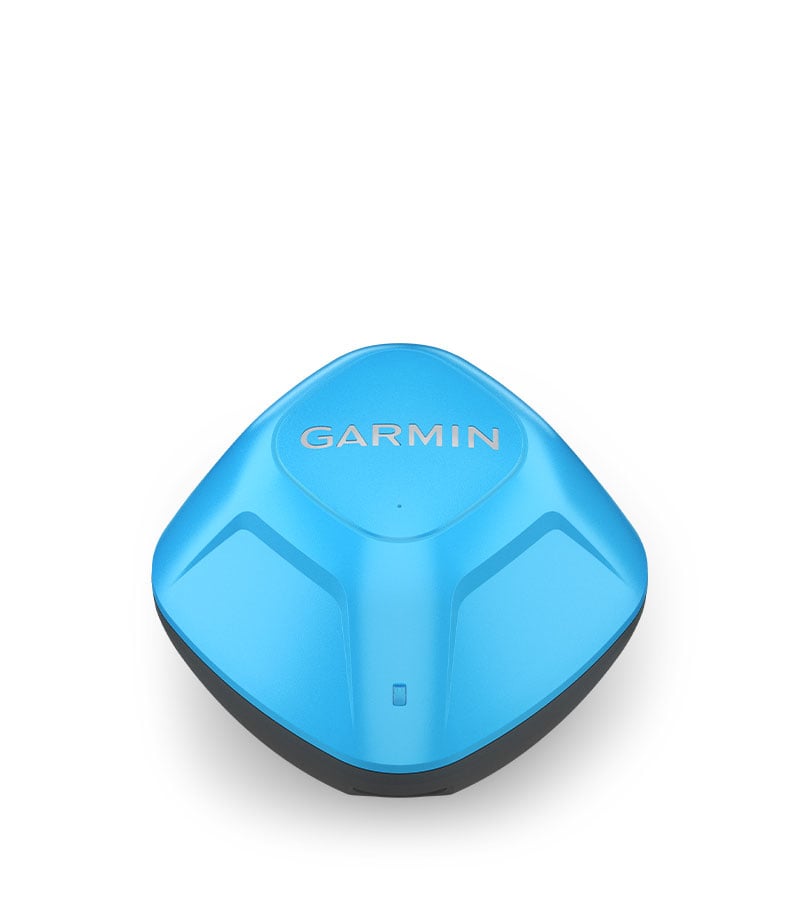 RUGGED BY DESIGN
This durable, lightweight sonar device is built to last and easy to cast, using a 9 kg test weight or higher fishing line. It's also water-resistant to IPX6 and IPX7 standards.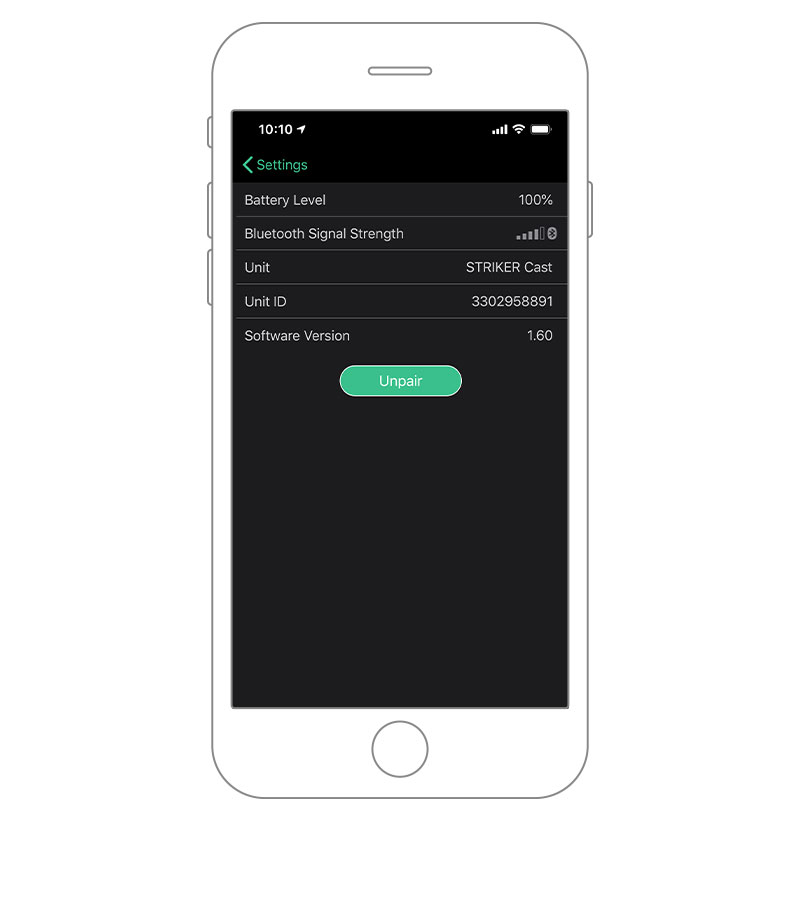 POWER SAVVY
To conserve battery life, STRIKER Cast automatically powers on when it's floating in water — and turns off when it's not.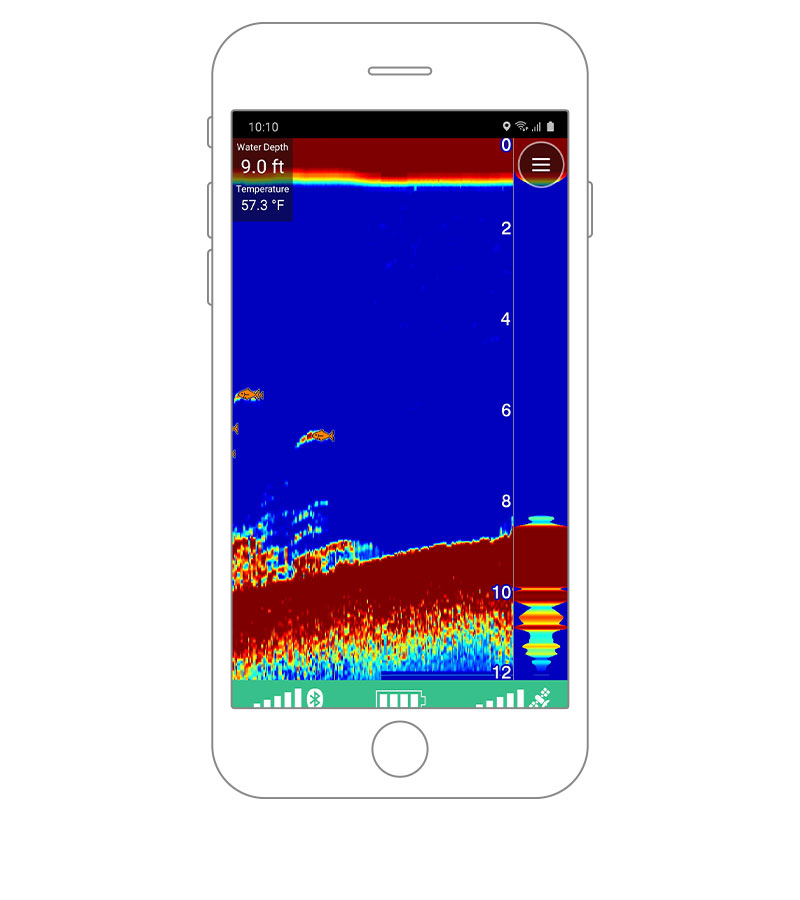 EXTENDED BATTERY LIFE
How long can you fish? The internal, USB-rechargeable battery lets you go for more than 10 hours between charges1.
Features
General

Physical dimensions
75.8 x 75.5 x 57.87 mm
Weight
75 g
Water rating
IPX7
Operating temperature
From -20° to 60° C
Charging temperature
From 5° to 40° C

Sonar Features & Specifications

Frequencies supported
260/455 kHz
Maximum depth
From less than 0.6 m to 45 m

Fishfinder Features

Fish symbol ID (helps you identify fish targets)
Yes
Autogain (minimizes clutter, maximizes targets)
Yes
A-Scope (real-time display of fish passing through transducer beam)
Yes
Scroll speed adjustment
Yes
Water temperature sensor included
Yes
Record Quickdraw contours
Yes
Ice fishing flasher
Yes

Additional

Included tether length
5 m
Integrated GPS
Yes
Streaming range
60 m
Download from Quickdraw contours community
Yes
Depth range shading
Yes
Mark waypoints on map
Yes
Tracks
No
Battery life
10+ hours on internal USB-rechargeable battery
Price list: € 200.00
Discounted price: € 199.00
Free delivery to Italy!
Price: € 190.00
Discounted price: € 149.00
Price: € 1,100.00
Discounted price: € 999.99
Price: € 487.00
Discounted price: € 399.00
Price: € 5,200.00
Discounted price: € 4,679.00
Price: € 350.00
Discounted price: € 319.00
Price: € 400.00
Discounted price: € 270.00
Price: € 2,730.00
Discounted price: € 2,449.00
Price: € 1,160.00
Discounted price: € 989.00