Garmin Dezl LGV 800
TRUCK NAVIGATION FOR THE LONG HAUL
Offering custom truck routing1 for the size and weight of your rig, dÄ"zl™ LGV800 is the easy-to-read 8-inch navigator that gives professional truckers a clear view of the road ahead.
Don't miss a thing. Large 8-inch touchscreen can be mounted in landscape or portrait mode.
Get the best route for your rig with custom truck routing1 and helpful alerts for things like upcoming steep grades.
Time for a break? Truck Parking Europe data displays along your route.
Need a shower? A refuel? Use your Truck & Trailer Services directory.
Find local loading zones or storage lots with load-to-dock guidance.
Talk to me. Enjoy the convenience of a voice assistant and hands-free calling2.
Get the big picture in over-the-road navigation.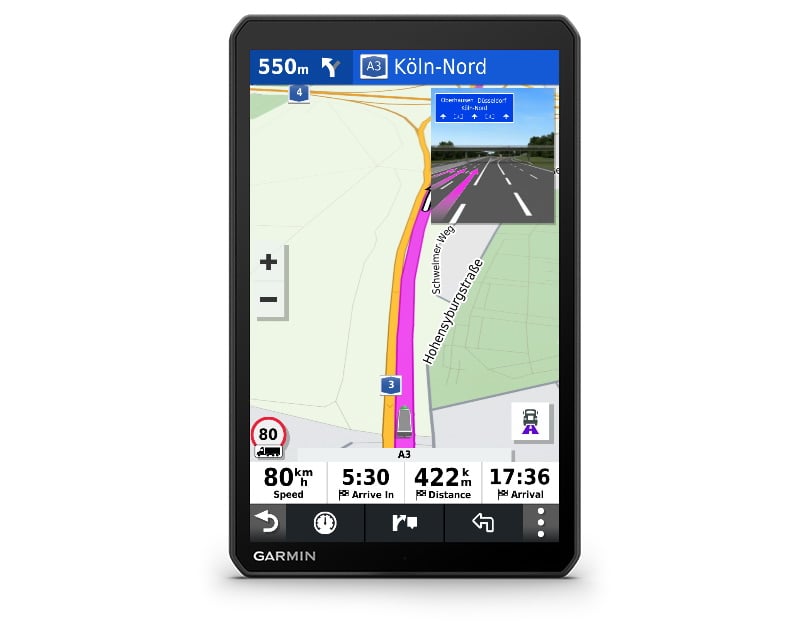 EXTRA-LARGE DISPLAY
With its bright, crisp 8-inch touchscreen display, this dēzl truck navigator is designed for easy in-cab viewing and intuitive operation. Enjoy the option of displaying your navigation screen in landscape or portrait mode.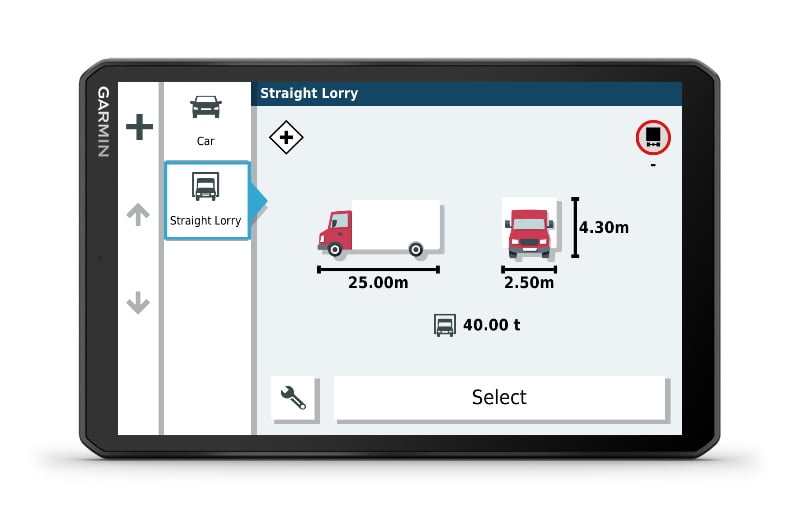 CUSTOM TRUCK ROUTING
Just enter your truck profile (customisable by height, weight, length, width and hazardous materials) to find truck-preferred routes best suited for your rig and load1.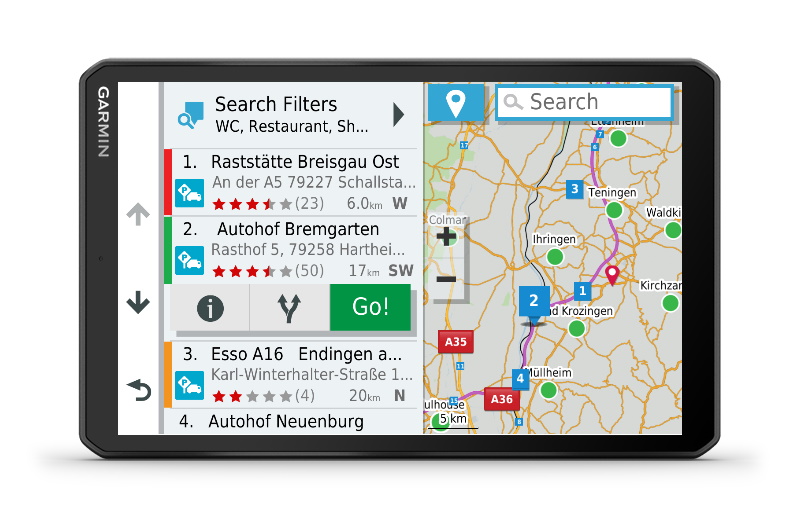 TRUCK PARKING EUROPE
Need to park your rig? Truck Parking Europe data helps you locate truck parking along your route. Filter by preferred amenities such as Wi-Fi®, showers, security level and much more. And while connected with the Garmin Drive™ mobile app, check on parking availability to reduce the risk of driving to a crowded place.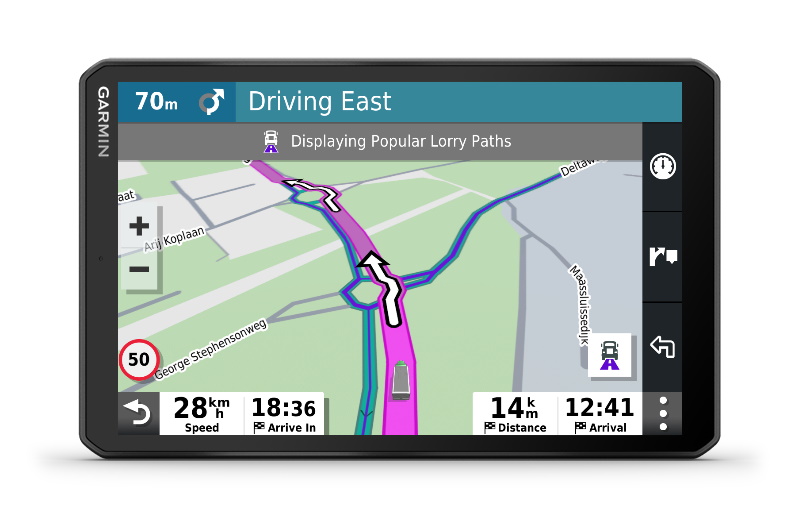 POPULAR TRUCK ROUTES
Driving in unfamiliar territory? See popular truck routes used by other truckers to increase your situational awareness.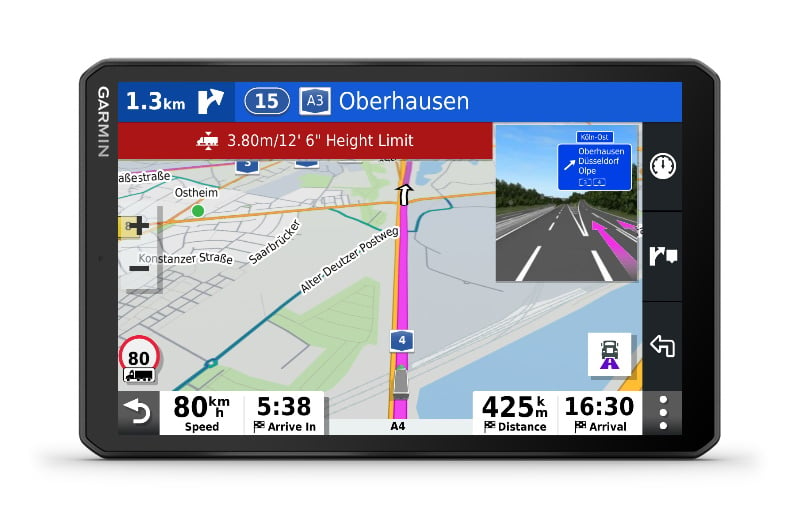 DRIVER ALERTS
To encourage safer driving and increase situational awareness, driver alerts warn you of upcoming sharp curves, speed changes, railroad crossings and more.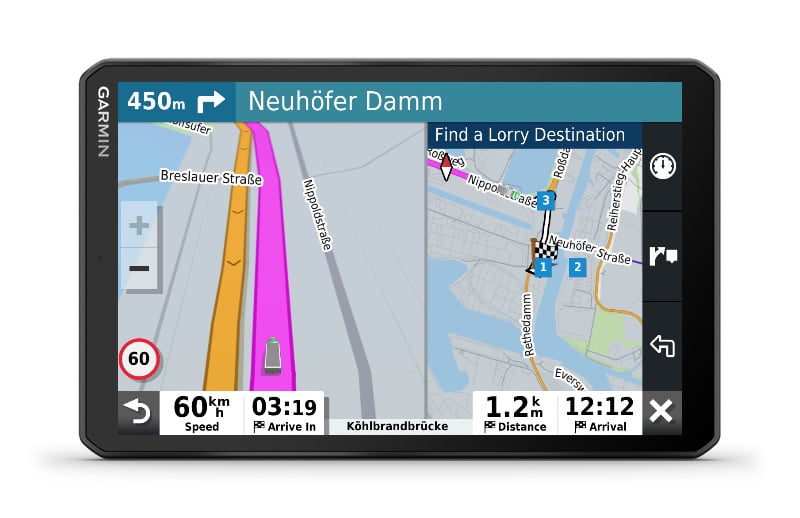 LOAD-TO-DOCK GUIDANCE
When approaching your destination, our load-to-dock guidance shows potential loading zones or storage lots to help clarify where you need to go.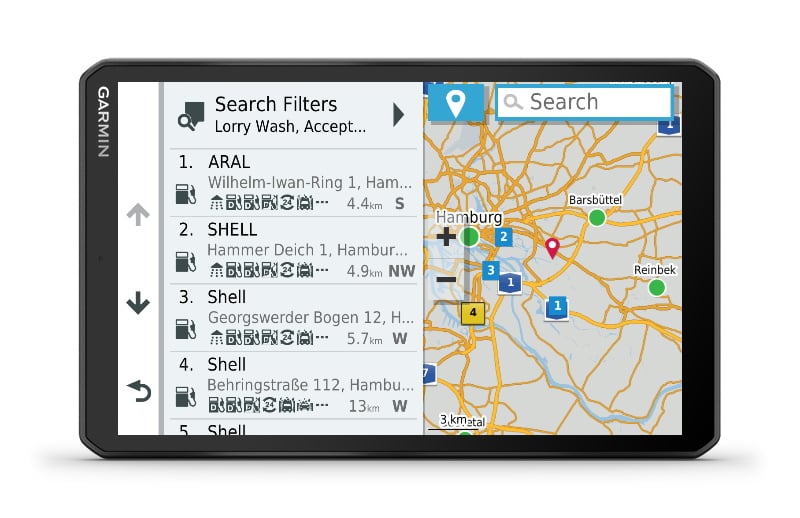 PICK THE RIGHT STOP
Locate preferred truck stops with the preloaded directory of Truck & Trailer Services, which lets you filter listings by brand or amenity.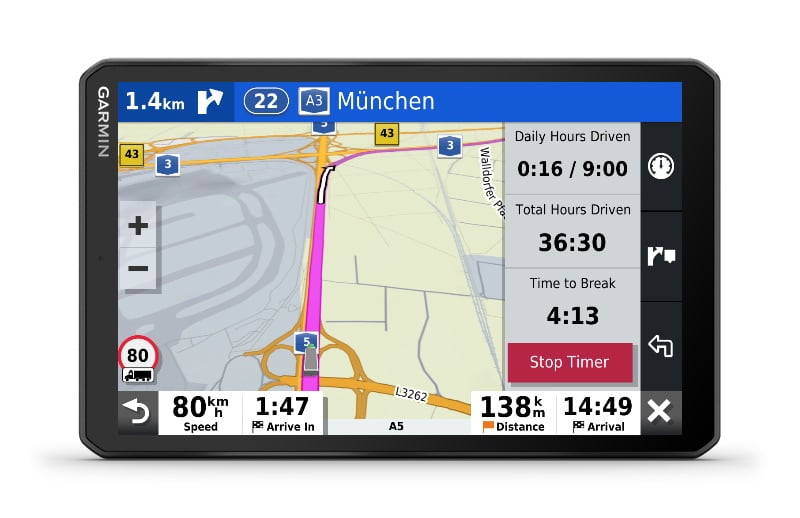 EASY BREAK PLANNING
Receive timely notifications that help make the most of each stop.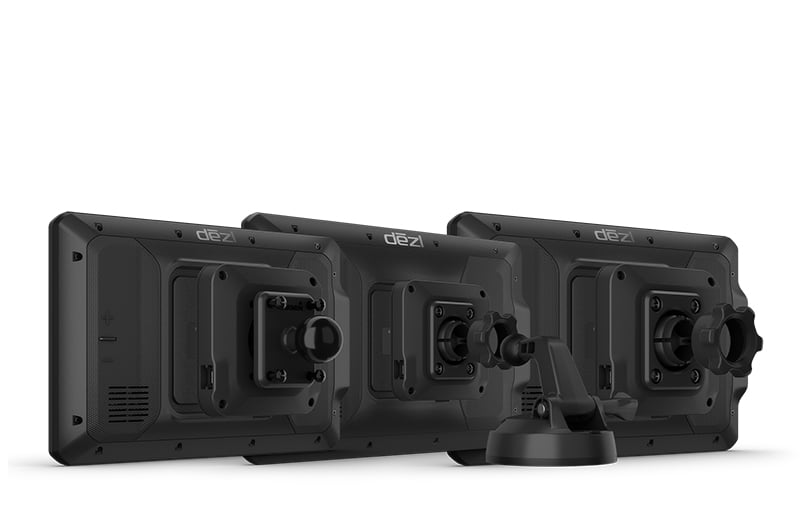 MOUNTING OPTIONS
dēzl LGV800 comes with several mounting options, including powered magnetic mount with heavy duty suction cup, screw down mount and a 1-inch ball adapter with AMPS plate compatible with RAM mounting systems.
Price list: € 600.00
Discounted price: € 519.00
Item not available
Price: € 650.00
Discounted price: € 639.00
Price: € 50.00
Discounted price: € 40.00
Price: € 4,019.00
Discounted price: € 3,609.00
Price: € 350.00
Discounted price: € 319.00
Price: € 650.00
Discounted price: € 649.00
Price: € 1,580.00
Discounted price: € 1,419.00
Price: € 100.00
Discounted price: € 88.00
Price: € 1,000.00
Discounted price: € 899.00